The world of technology is constantly evolving, bringing us new and exciting gadgets every year. These innovations not only make our lives easier but also add a touch of style and sophistication to our everyday routines. In this article, we will explore the top 7 must-have tech gadgets for 2023 that are sure to impress both tech enthusiasts and casual users alike. From portable chargers to smartwatches, these gadgets offer convenience, functionality, and a dash of cutting-edge design. So, let's dive in and discover the future of tech!
1. Portable Charger by Eafu: Power on the Go
When it comes to smartphones, one of the essential gadgets for every tech-savvy individual is a portable charger. The Portable Charger by Eafu is a game-changer in the world of power banks. With a capacity of 10000mAh, this sleek and compact device allows you to charge up to three devices simultaneously. It features one USB-C and two USB-A ports, ensuring compatibility with a wide range of devices.
The Portable Charger by Eafu goes beyond its primary function as a power bank. It also doubles as a handy flashlight, making it the perfect companion for outdoor adventures or unexpected power outages. The device comes with a travel pouch designed specifically for its lightweight and portable design, ensuring that you can take it with you wherever you go. Additionally, Eafu offers a generous 3-year warranty and lifetime technical support, providing peace of mind for any potential issues that may arise.
Whether you are a frequent traveler, a digital nomad, or simply someone who always wants to stay connected, the Portable Charger by Eafu is a must-have gadget for 2023. With its sleek design, multiple charging ports, and added flashlight functionality, you can power up your devices on the go and never be caught in the dark again.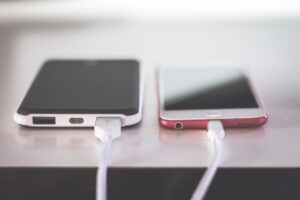 2. Tech Kit Organizer by Bellroy: Organize in Style
Staying organized in today's digital world can be a challenge, especially when it comes to managing our tech accessories. That's where the Tech Kit Organizer by Bellroy comes in. This stylish and practical gadget offers a sleek solution for keeping all your tech essentials in one place.
The Tech Kit Organizer features a compact design with multiple compartments and pockets, ensuring that your cables, chargers, headphones, and other accessories are neatly organized and easily accessible. The interior is thoughtfully designed with elastic loops and mesh pockets to secure your items and prevent them from tangling or getting damaged.
Not only does the Tech Kit Organizer by Bellroy provide functional organization, but it also exudes a sense of style and sophistication. Made from high-quality materials, this gadget is both durable and aesthetically pleasing. It comes in a variety of colors, allowing you to choose the one that best suits your personal style. Whether you're a frequent traveler or simply someone who values a clutter-free workspace, the Tech Kit Organizer is a must-have gadget for 2023.
3. Formlabs Automation Ecosystem: Revolutionizing 3D Printing
3D printing has revolutionized the manufacturing industry, allowing for the creation of intricate and customized objects. However, traditional 3D printers often require constant attention and manual intervention, leading to downtime between prints. Formlabs aims to solve this issue with its Automation Ecosystem, a line of add-ons for its resin-based printers.
The Formlabs Automation Ecosystem includes innovative features designed to automate the production process and improve overall efficiency. One such feature is Form Auto, which automatically removes finished printed objects from the platform and initiates the next print in the queue without the need for human interaction. This eliminates the need for constant monitoring and allows for uninterrupted printing.
In addition to Form Auto, the Automation Ecosystem includes the Fleet Control function, which provides streamlined control over multiple printers from a single dashboard. This centralized management system simplifies the printing process and optimizes productivity. Furthermore, the High Volume Resin System increases resin capacity to 5 liters, reducing downtime caused by empty reservoirs and cartridge switching.
With the Formlabs Automation Ecosystem, resin printers like Form 3 and Form 3+ transform into efficient little factories. This innovation paves the way for increased productivity and scalability in the world of 3D printing, making it a must-have for manufacturers and creators in 2023.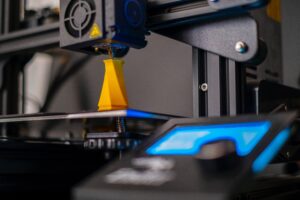 4. Citizen CZ Smartwatches: Timekeeping Meets Technology
Watches have long been a fashion statement, combining style and functionality. With the advancement of technology, smartwatches have taken center stage, offering a seamless blend of fashion and innovation. Citizen, known for its precision timepieces, introduces its CZ Smartwatches, combining classic design with the latest smartwatch features.
The Citizen CZ Smartwatches are a perfect example of style meeting technology. These sleek and elegant timepieces feature a traditional watch face combined with a high-resolution touchscreen display. With a variety of customizable watch faces and interchangeable bands, you can personalize your CZ Smartwatch to match your style and mood.
But the Citizen CZ Smartwatches are more than just a fashion accessory. They offer a range of smart features that enhance your daily life. From receiving notifications and tracking your fitness goals to controlling music and accessing your favorite apps, these smartwatches keep you connected and organized throughout the day.
Powered by Wear OS by Google, the Citizen CZ Smartwatches provide seamless integration with both Android and iOS devices. With voice commands and a user-friendly interface, you can navigate through your watch's features effortlessly. Additionally, the CZ Smartwatches come with built-in heart rate monitoring, GPS tracking, and water resistance, making them suitable for both everyday wear and active lifestyles.
Whether you're a tech enthusiast or a fashion-forward individual, the Citizen CZ Smartwatches are a must-have accessory for 2023. Embrace the perfect blend of style and technology on your wrist and elevate your timekeeping experience to a whole new level.
5. DJI Mini 2 SE: Capture the World from Above
Aerial photography and videography have become increasingly popular, allowing us to capture breathtaking shots from unique perspectives. DJI, a leading brand in the drone industry, introduces the DJI Mini 2 SE, a compact and powerful drone that takes your creativity to new heights.
The DJI Mini 2 SE is a tiny drone weighing under 250 grams, exempting it from many regulations. Despite its small size, it boasts a camera system similar to its predecessor, the DJI Mini 2. Equipped with the OcuSync 2.0 transmission system, it offers a long range of 8 km, ensuring a stable and reliable connection between the drone and the controller.
Whether you're a professional photographer or an aspiring enthusiast, the DJI Mini 2 SE provides an unparalleled aerial photography experience. Its compact design makes it easy to carry and maneuver, allowing you to capture stunning shots from various angles and perspectives. With features like QuickShots and Panorama mode, you can unleash your creativity and capture cinematic footage effortlessly.
Safety is a top priority when it comes to drones, and the DJI Mini 2 SE incorporates advanced safety features to ensure a worry-free flying experience. It includes GPS positioning, altitude hold, and obstacle detection, preventing collisions and providing stability even in challenging environments.
If you're ready to explore the world from above and capture stunning aerial shots, the DJI Mini 2 SE is a must-have gadget for 2023. Experience the thrill of flying and unleash your creativity with this compact and powerful drone.
10 Things to Consider When Buying a Camera: A Comprehensive Guide
6. Sonos Era 300: Immersive Audio Experience
When it comes to creating the perfect ambiance in your home, audio plays a crucial role. Sonos, a renowned brand in the audio industry, introduces the Sonos Era 300, a speaker that takes your home audio experience to the next level.
The Sonos Era 300 features a unique and unconventional design, resembling an hourglass or a robot's bucket hat, depending on your perspective. Available in various colors, including a sleek black that adds a touch of Darth Vader-esque elegance, this speaker is not only a powerhouse of sound but also a stylish addition to your home decor.
What sets the Sonos Era 300 apart is its groundbreaking spacial audio capabilities. With six specially positioned drivers within the body, this speaker immerses you in crisp Dolby Atmos sound, creating a three-dimensional audio experience that envelops you from every angle. Whether you're listening to music, watching movies, or playing games, the Sonos Era 300 delivers exceptional audio quality that brings your content to life.
The Sonos Era 300 seamlessly integrates with other Sonos speakers and supports multi-room audio, allowing you to create a synchronized audio experience throughout your home. With its wireless connectivity and compatibility with popular streaming services, you can easily control and customize your audio setup to suit your preferences.
If you're a music lover or a cinephile seeking an immersive audio experience, the Sonos Era 300 is a must-have gadget for 2023. Bring the concert hall or the cinema to your living room and elevate your audio experience to new heights.
7. Loewe Iconic: The Art of Television
Television has come a long way since its inception, evolving from bulky CRT screens to sleek and sophisticated displays. Loewe, a high-end German electronics brand, introduces the Loewe Iconic, a 4K OLED TV that combines artistry and technology to transform your living room into an immersive gallery.
The Loewe Iconic is not just a television; it's a piece of art. Its design is a testament to Loewe's commitment to craftsmanship and innovation. Made from "Syno-Stone," a recycled concrete rarely used in consumer electronics, this TV stands out as a unique and sustainable choice. Its minimalist aesthetic and attention to detail make it a focal point in any room.
But the Loewe Iconic is not just about looks. It delivers a visual experience that rivals the best in the industry. With its 4K OLED display and Dolby Vision technology, every frame comes to life with vibrant colors and stunning contrast. Whether you're watching a blockbuster movie or a nature documentary, the Loewe Iconic provides a cinematic experience in the comfort of your own home.
Sound is an integral part of the television viewing experience, and the Loewe Iconic ensures that you don't miss a beat. It features a calibrated soundbar hidden beneath a fabric front panel, delivering 360 watts of powerful and immersive audio. Whether you're enjoying a quiet dialogue or an explosive action scene, the Loewe Iconic delivers crystal-clear sound that enhances your viewing pleasure.
If you're looking to elevate your television viewing experience and make a statement in your living room, the Loewe Iconic is a must-have gadget for 2023. Immerse yourself in art and technology with this stunning 4K OLED TV.
In Conclusion
The world of tech gadgets continues to evolve, bringing us innovations that enhance our lives in ways we never thought possible. From portable chargers and smartwatches to 3D printers and immersive audio systems, the gadgets of 2023 offer convenience, style, and cutting-edge technology. Whether you're a tech enthusiast, a fashion-forward individual, or someone who appreciates the art of technology, these gadgets are sure to impress.
Embrace the future of tech and elevate your everyday routines with these must-have gadgets for 2023. Stay connected on the go with the Portable Charger by Eafu, stay organized in style with the Tech Kit Organizer by Bellroy, and explore the world from above with the DJI Mini 2 SE. Immerse yourself in a three-dimensional audio experience with the Sonos Era 300 and transform your living room into an art gallery with the Loewe Iconic. These gadgets are not only functional but also expressions of style and sophistication.
As technology continues to evolve, it's exciting to see what the future holds. Stay tuned for more innovative gadgets and advancements in the world of tech as we continue to explore the possibilities of the digital age. Embrace the future and make these must-have gadgets a part of your tech collection in 2023.